Welcome to The Portsmouth & District LTA Website.
Established at least 80 years ago, The Portsmouth & District LTA supports, promotes and administers inter-club tennis competition for clubs within a 25 mile radius of Portsmouth City Centre.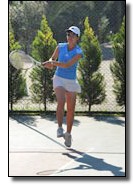 With clubs located between Southampton to the west and Chichester to the east and clubs from the Isle of Wight, The P&D LTA offers the unusual experience of inter-club league tennis for the region involving travel to matches by car, train, ferry and hovercraft!

Supporting Ladies, Mens, Mixed and Vets Leagues through both summer and winter seasons, the P&D LTA has 26 clubs affiliated to the association and currently runs up to fifteen divisions in both the Summer and Winter.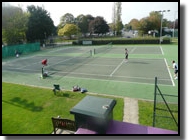 The P&D LTA can, therefore, offer competitive inter-club tennis for a wide range of levels, giving enjoyment to hundreds of keen players wishing to play all year round tennis. In fact, during the 2017/18 seasons over 750 fixtures will be played.
May we wish you all happy and enjoyable tennis wherever you are and whenever you play!